B&B E-Paper No.13
Whole genome sequencing & analyzing service platform
Introduction
Whole Genome Sequencing (WGS) is a powerful tool for characterization of bacteria cell at nucleotide level. The applications for WGS include identification of potential antimicrobial resistance genes, toxic genes, phylogenetic analysis, and new gene discovery. In combination with the best computing service in Taiwan, the National Center for High-performance Computing (NCHC), Agricultural Technology Research Institute (ATRI) is now providing services for customers to sequencing their bacteria of interest. And also to provide service for WGS data analysis.

Services
Customized WGS Services ​
 1. Platform: Illumina MiSeq
 2. Reads: 2 x 150 bp
 3. Sequence depth: 50 – 100x

Customized Analysis
 1. Genome assembling
 2. Bacterial identification and typing
 3. Antimicrobial resistance gene
 4. Plasmid typing
 5. Phylogenetic analysis
 6. Toxic gene analysis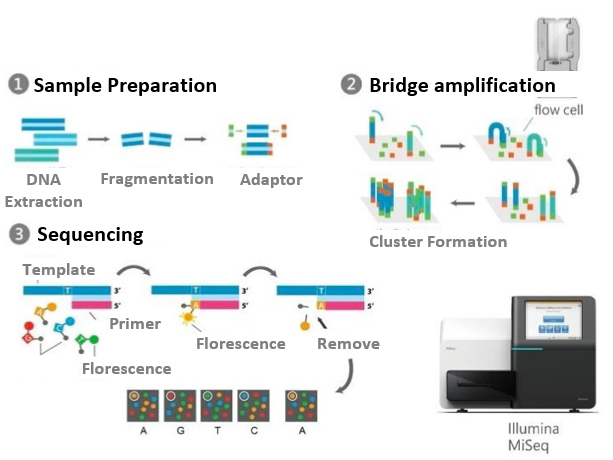 Fig. 1. Flowchart for Whole Genome Sequencing.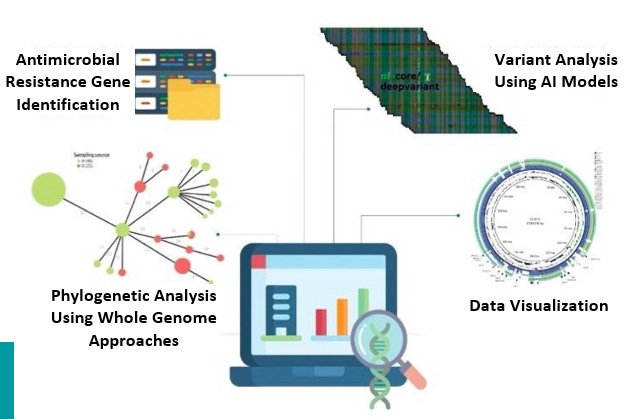 Fig. 2. Provide Suggestions for Whole Genome Sequencing Data Analysis.
Author's Contact
​Animal Technology Research Center
Agricultural Technology Research Institute
Yu-Ting Hung (+886-37-585765, ythung@mail.atri.org.tw)
CRISPR tech could enable early diagnosis of devastating citrus disease
 Penn State and U.S. Department of Agriculture scientists have used cutting-edge CRISPR/Cas technology to develop a diagnostic test that could enable early diagnosis of citrus greening, or Huanglongbing, a serious disease that threatens worldwide citrus production, which is valued at roughly $17 billion from the sale of fresh fruit and juices. In a study newly published in the journal Phytopathology (Published Online: 4 May 2021 https://doi.org/10.1094/PHYTO-09-20-0443-R), the researchers demonstrated that the new assay can detect the presence of the disease's causal agent—the bacterium Candidatus Liberibacter asiaticus (CLas)—at a sensitivity level 100 to 1,000 times greater than a commonly used diagnostic test, quantitative polymerase chain reaction, or qPCR.

 CRISPR stands for clustered regularly interspaced short palindromic repeats. The technology can modify an organism's genome by precisely delivering a DNA-cutting enzyme—Cas—to a targeted region of DNA. The resulting modification can delete or replace specific DNA pieces, thereby promoting or disabling certain traits. CRISPR/Cas has many potential biomedical and agricultural applications, such as treating genetic diseases or developing hardier crops.

 The researchers adapted the CRISPR/Cas system to develop an assay based on a platform known as DETECTR, which stands for DNA endonuclease-targeted CRISPR trans reporter. In this assay, a Cas variant called Cas12a is mixed with CRISPR RNA designed to seek out CLas DNA, and a synthetic molecule known as a fluorescent reporter oligonucleotide. If CLas DNA is present, the Cas12a cleaves both the pathogen's DNA and the reporter oligonucleotide, enabling the generation of a fluorescent signal for detection.

 CRISPR/Cas-based detection strategies have the capability to improve upon current diagnostics of citrus greening by providing specific and highly sensitive detection of CLas nucleic acids. The improvement in detection sensitivity and ease of use compared to traditional methodologies like qPCR position the CLas DETECTR assay as a promising tool for HLB diagnostics in regions where the CLas pathogen occurs.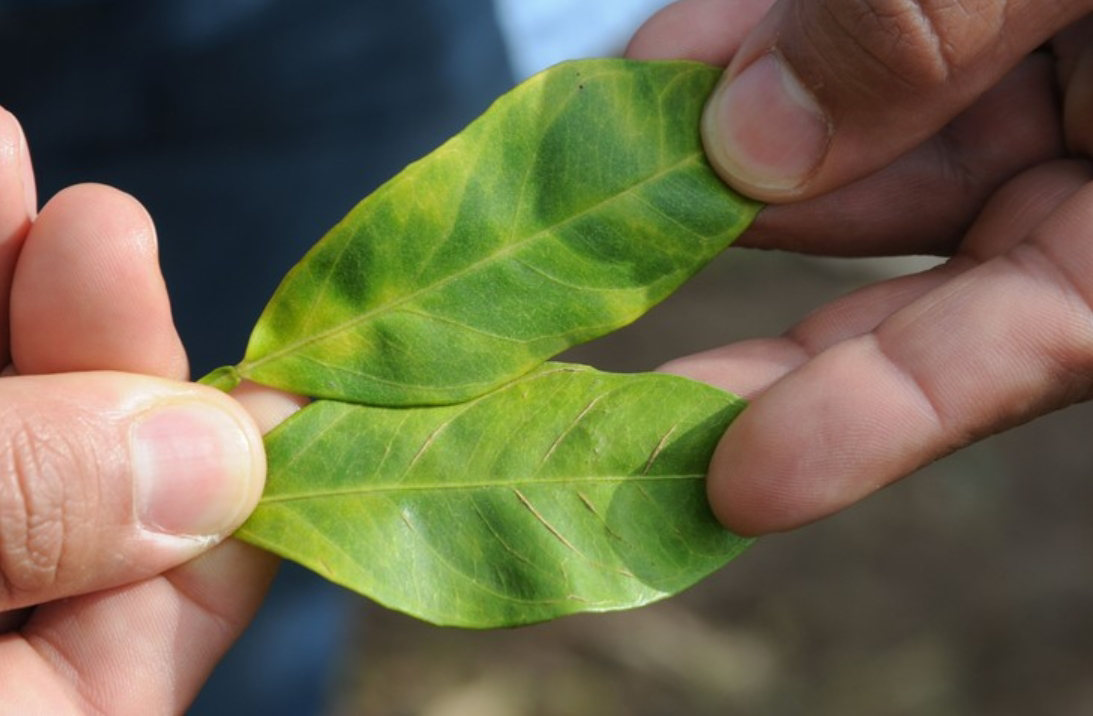 Fig. 3. Citrus trees infected with citrus greening disease often display asymmetrical yellowing of the leaves and leaf veins — referred to as
blotchy mottle.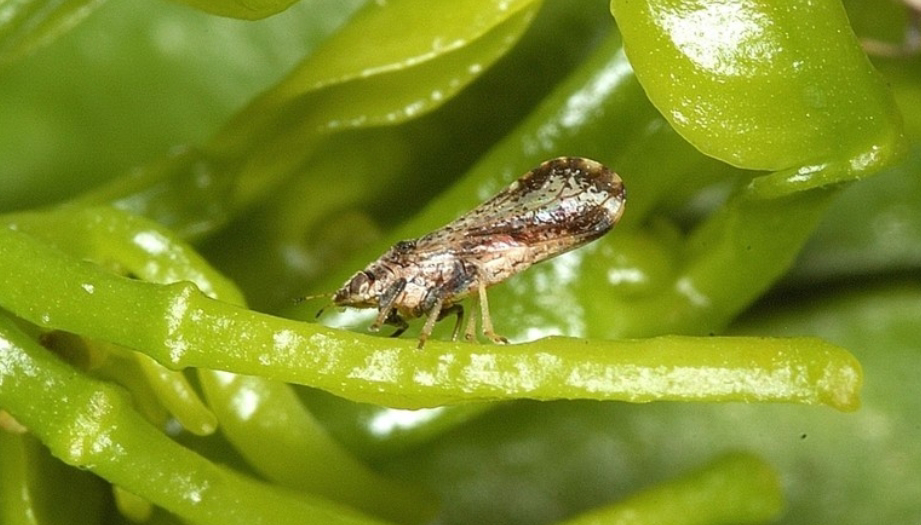 Fig. 4. Citrus greening disease is caused by a bacterium spread by an insect, the Asian citrus psyllid.
Media Contact
College of Agricultural Sciences
Chuck Gill (+814-863-2713, cdg5@psu.edu)
A service platform for commercializing the microbial agents for agricultural application
In Taiwan, the Agricultural Technology Research Institute (ATRI) was established on January 1, 2014 with the mission of turning agricultural techno-innovation into techno-entrepreneurship through technology business incubation. This institute should be a platform to create the means of connection and serve as a vehicle to facilitate knowledge transfer that end in added-value and convey prosperity among farms, related firms, and rural regions across the country.

 Agricultural chemicals have an important role in the production of food but many of these are hazardous and present risks to human and ecosystem health if not used correctly. Farming with reducing chemicals therefore, has gained ground and using alternatives of bio-materials is moving closer to the mainstream of modern agriculture. Natural alternatives over synthetic chemicals is a policy as well as an effort of research community in Taiwan.
 To promote the link between researchers and industries, the plant technology research center has established a ''agricultural microbial materials for use in plant alliance'' to provide services for improving knowledge transfer between research institutions and to accelerate the development of the biomaterial business. From 2015 to 2021, the alliance has held thirteen symposiums with 276 members, 126 of which are company representatives.

 Production, registration and marketing of microbial products depends on sophisticate techniques and well prepared documents. A team ( Plant Technology Research Center and Animal Technology Research Center) to deal with microbial pesticide for acute toxicity testing have formed. The Animal Toxicology Laboratory, established and registered in 2016, follows OECD GLP certification of National Certification Foundation (TAF, registered number GLP025), provides commissioned technical services of acute oral toxicity/pathogenicity study, and acute pulmonary toxicity/ pathogenicity study. In addition, the laboratory also provides physical and chemical testing services of biopesticide products. Such as color, odor, viscosity, pH, storage stability, etc. Those technical services facilitate the registration process and accelerate the products marketing, as well as promote the sales growth of the microbial pesticide industry.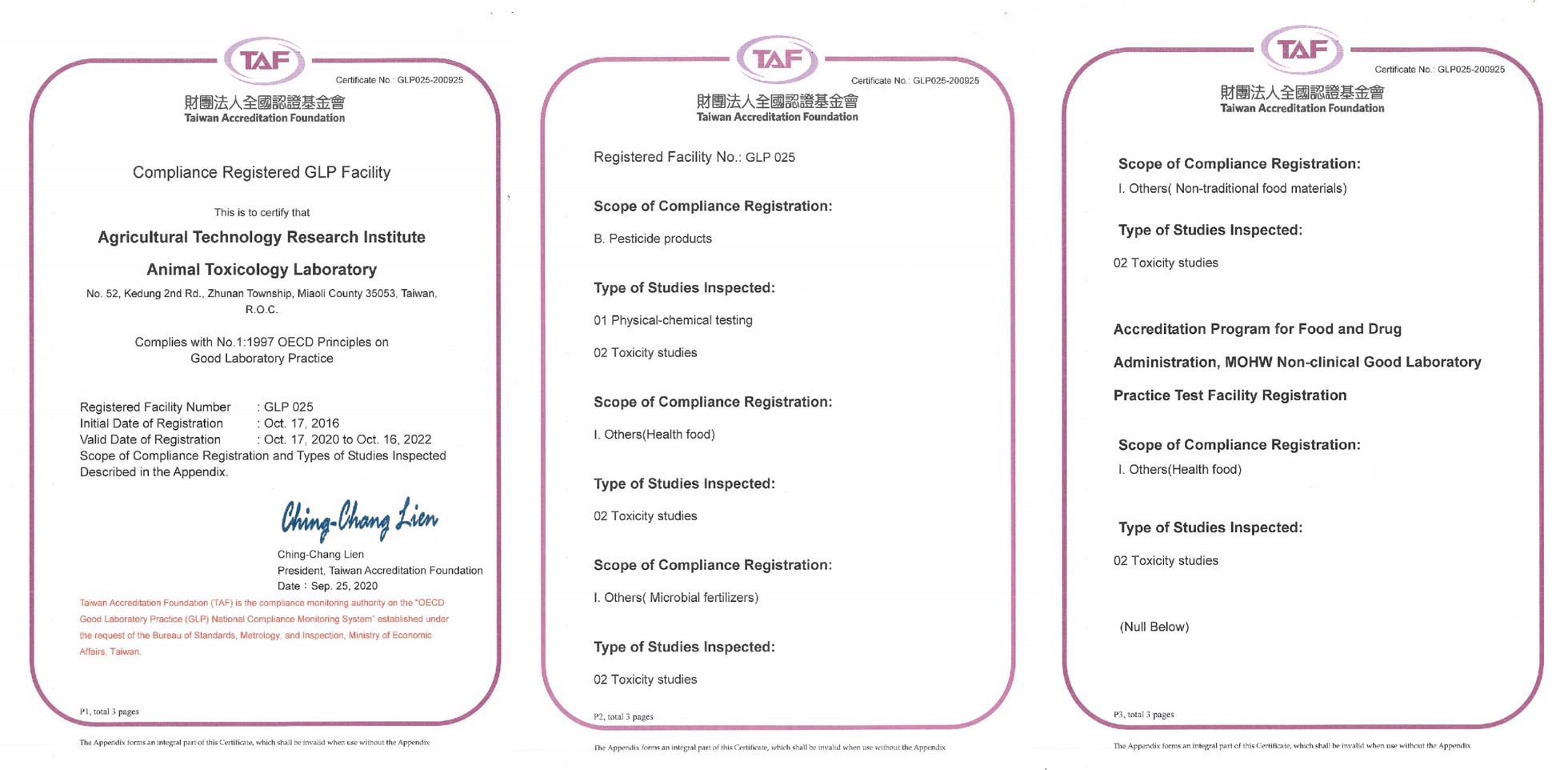 Fig. 5. The Animal Toxicology Laboratory of ATRI was certificated with TAF No.1:1997 OECD GLP.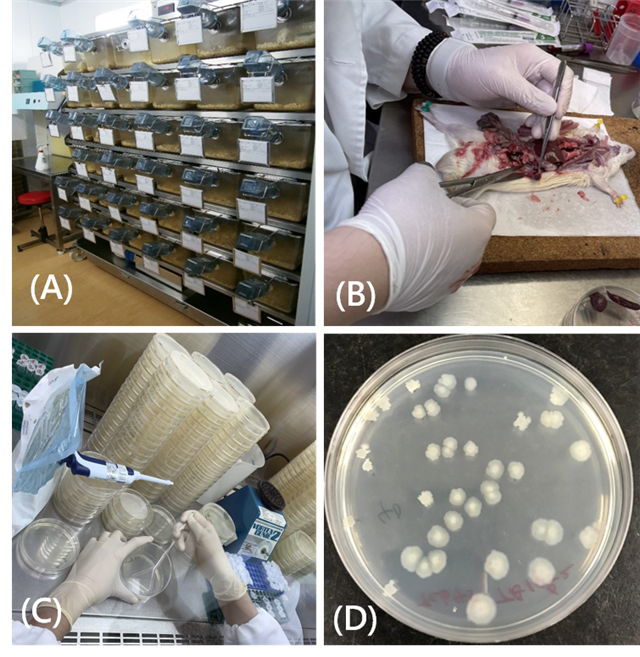 Fig. 6. GLP rat acute oral toxicity test of microbial pesticide. (A) Individually ventilated cages.(B) Rat sacrifice after 21 days. (C) Detection
   of bacterial colonies in specimen. (D) Colony-forming unit of viable bacterial numbers.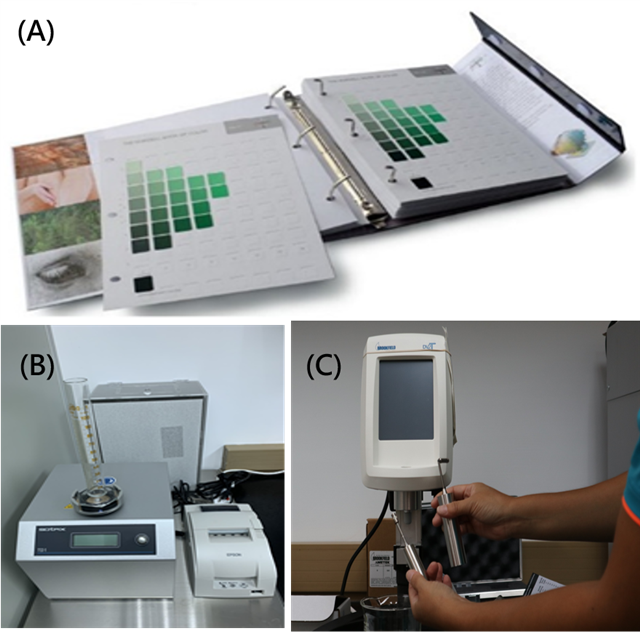 Fig. 7. GLP physical and chemical testing equipments of biopesticide products. (A) Munsell book of color. (B) For density test.
(C) For viscosity test.
Seek Now >> Taiwan Commercial Seed (http://tssb2b.tss.gov.tw)
Editor's Contact
Hsiu-Fen Lin,Ph.D.
Department of Plant Technology Laboratories.
Agricultural Technology Research Institute (ATRI)
No.1, Ln. 51, Dahu Rd., Xiangshan Dist., Hsinchu City 300, Taiwan R.O.C.
Tel: +886-3-5185157